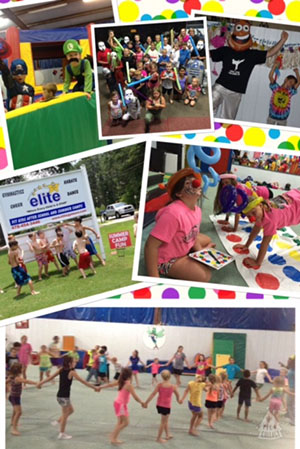 What a fun and healthy way for a kid to spend his/her afternoon!
Designed to build self confidence and teamwork, this program does it all! Besides teaching skill acquisition in various sports, kids are actively building strong bodies with fitness activities that are so much fun… they don't even realize that it is good for them! Pick up from some schools available at no charge.
Program Times and Fees
Class
Age
Fee
Day Camp
K-5th grade
Pick up from most schools available
$60 per week
Summer Camp
K-5th grade
Morning & Afternoon sessions available
Hourly $5.00
Daily $25.00
Weekly $89.00
The gym is open all day for most school holidays.